It's up to you to decide the way to reach team members. Text messages still work great for async communication and lengthy discussions. How about contacting someone from your team space asap? With audio and video calls in Chanty you can reach your colleague or the whole team in one click.
Start 1:1 or conference call
On any platform or device click the
Audio or
Video call icon in the top right corner of a conversation.
Your call will start immediately, displaying the popup with the call Description and Options.
Tip: Number of team members on a call depends on the number of team members who joined a conversation.
Audio call options
Maximize/minimize call area
Toggle Enable/Disable camera
Toggle Mute/Unmute microphone
Leave call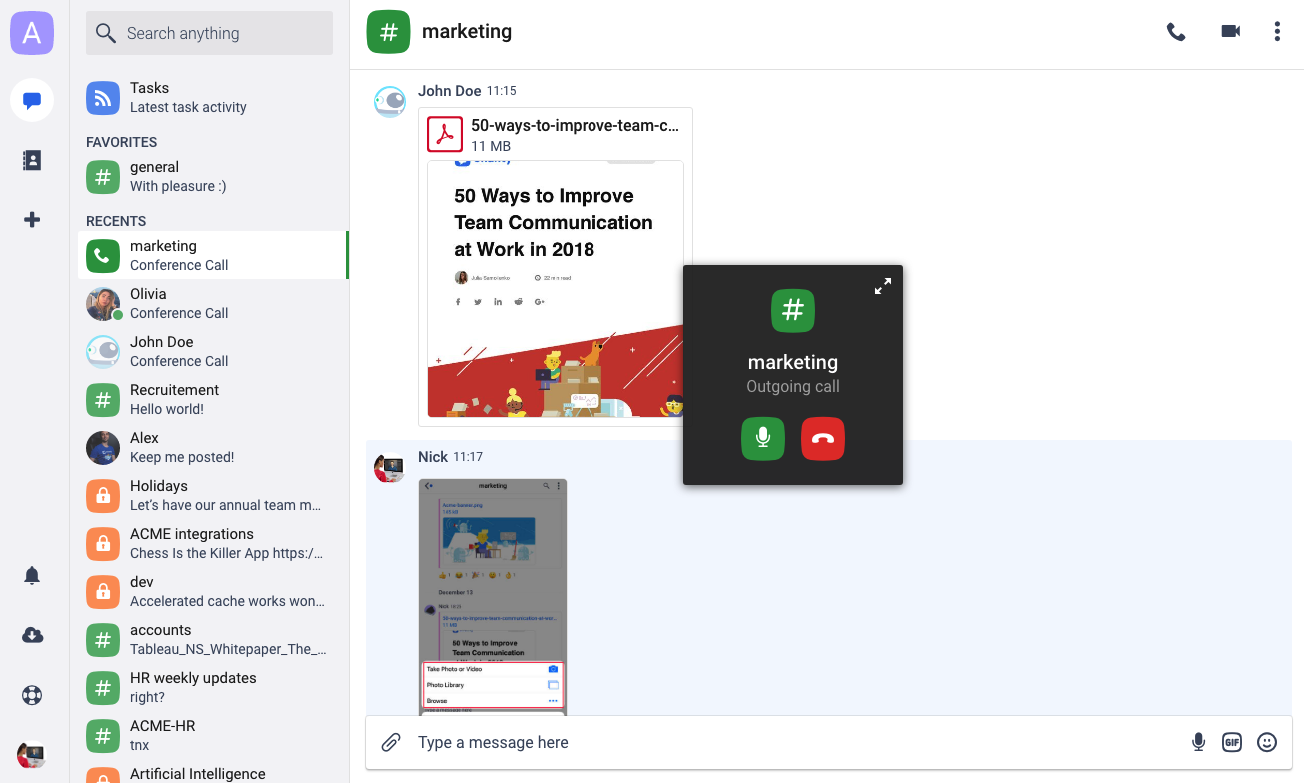 Note: You need to upgrade to Chanty Business plan to start using Video calls and Audio & Video conferences .
Join a call
Once you see the Incoming call pop up, you will have the following options:
Accept video call
Accept audio call
Decline call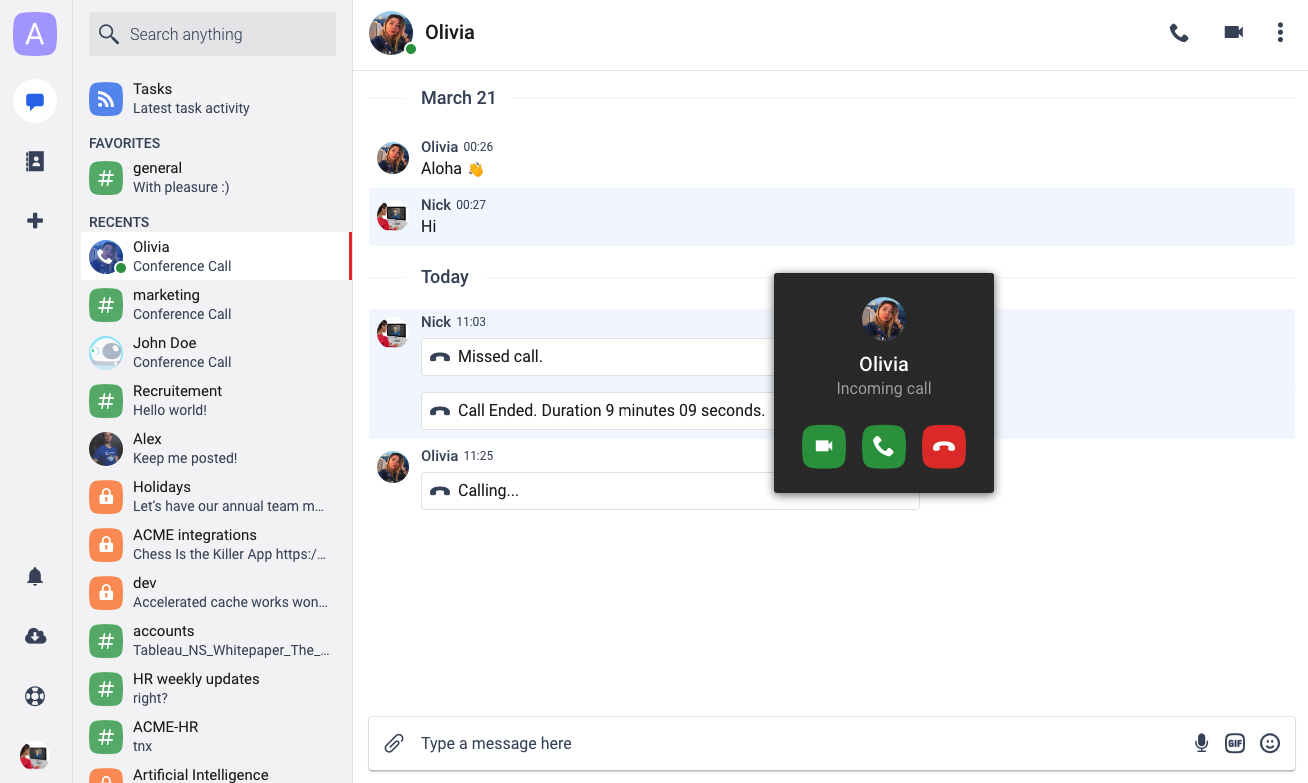 Note: Call history will be saved in a conversation for your reference. The message will display call Status and Duration .