You can achieve a new level of productivity with third-party Apps in Chanty. Integrations turn a team chat into a command center, giving you control over the information from the apps you use.
Simply add any app to do more with Chanty:
By integrating apps with our team chat, you can get more storage, making team knowledge accessible with Google Drive, Dropbox or OneDrive.
You will always stay updated with the latest changes to projects in GitLab, GitHub, Bitbucket or Trello.
Using Zapier allows you to instantly connect Chanty with 1,500+ apps to automate your work.
Fun is equally important! That's where Giphy will save your day with the largest library of GIFs to express your emotions.
Add new Apps
Hit the icon to access the Add new

menu in web or desktop apps.

Navigate to the

App

tab to see the list of integrations currently available.

Choose the App you need and hit

Install.

Hit the

Connect icon

to start configuring the App.
Once you connect the App, it will become available to all your team space members for configuration.
Manage installed Apps
Add configurations, Remove the App, or access the Privacy Policy for the installed Apps.
Add new configuration
Once installed, hit the

Manage

menu to see the list of options and configurations.

Choose

Add new configuration

to manage your App.

Follow the prompts to

Sign in

to the Apps that require your account.

Fill in the necessary configuration details and hit Save and enable configuration .
Mouse over the newly added item to Edit or Delete the App configuration.
Once you've created the configuration, it is automatically added to your team space and will become available immediately.
Note: You can create up to 10 configurations on a Free plan. Upgrade to the Business plan to have access to unlimited configurations on your team space at Chanty.
Remove the App
Mouse over the App details menu in the top right corner to
Remove the App you no longer need on your team space.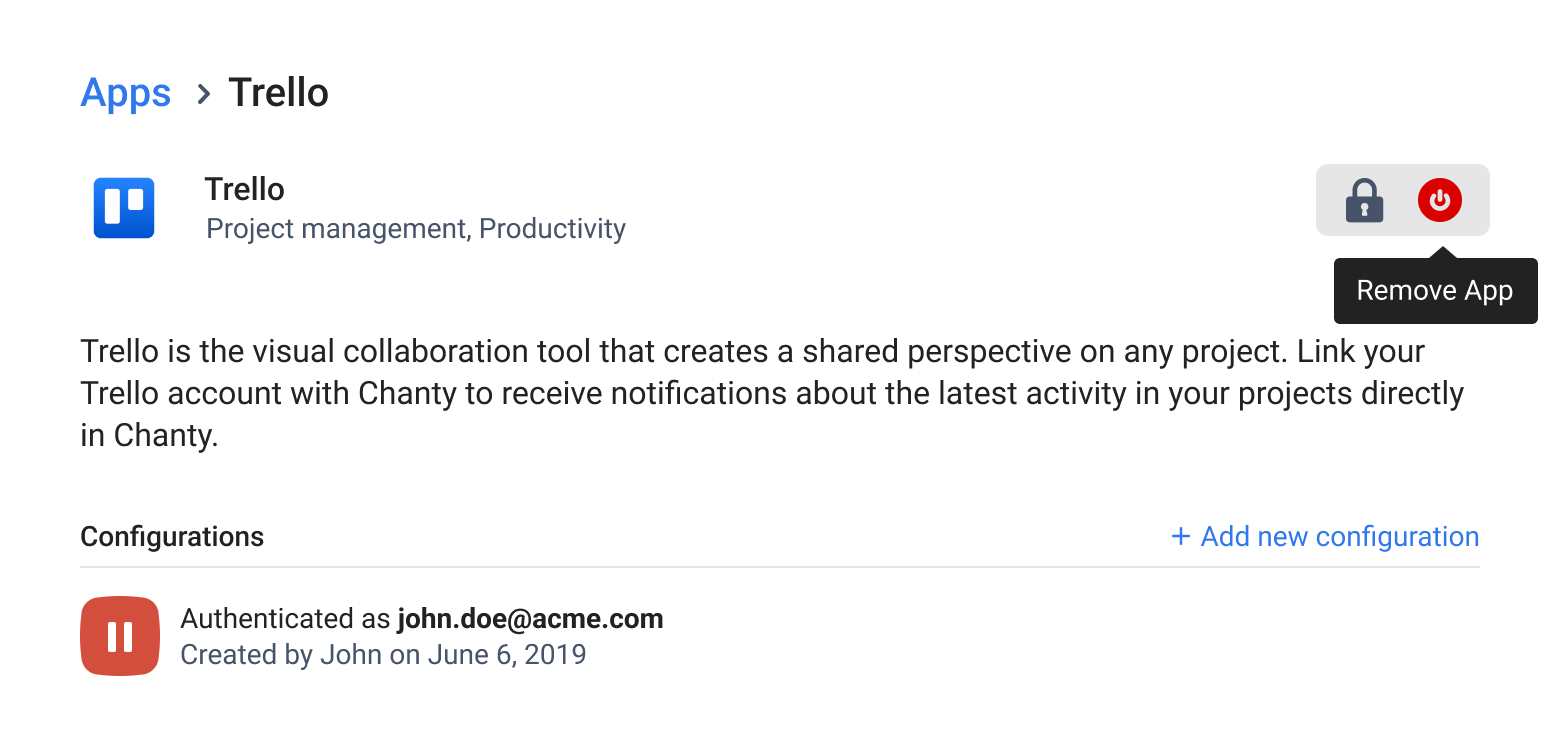 Access App Privacy Policy
Hit the
Padlock icon to learn more about the App Privacy Policy.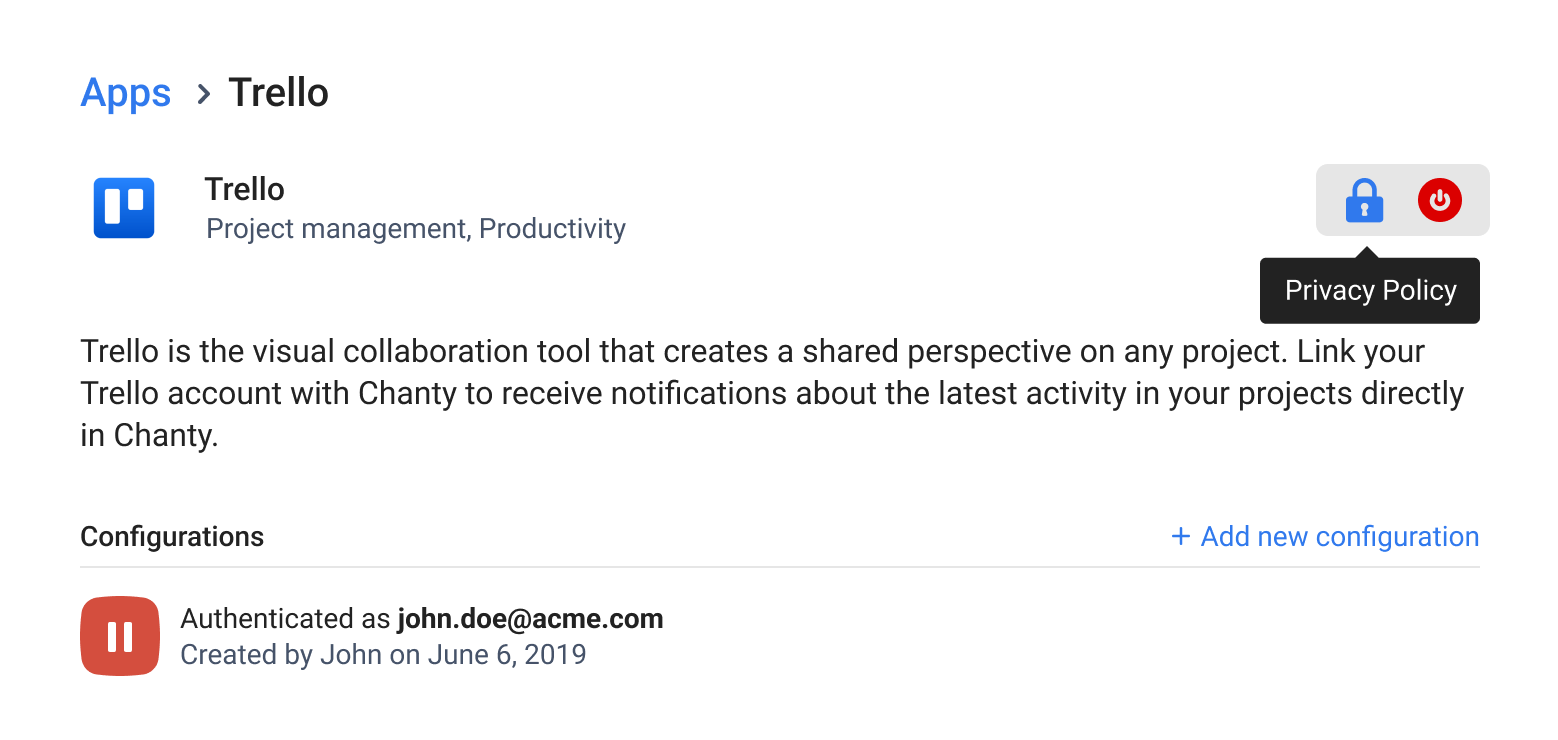 Now you can enjoy integrations in your team space on Chanty!
Feel free to send us your feedback or request more Apps via support@chanty.com , in-app Help & Support form, or Facebook community .